HOME >
Recreational fishing (sport fi...
Recreational Fishing (sport fishing)
Fishing for recreation also known as sport fishing or game fishing is primarily for fun, exercise, or competitions. It is practised in both tidal and non-tidal (fresh) waters across British Columbia.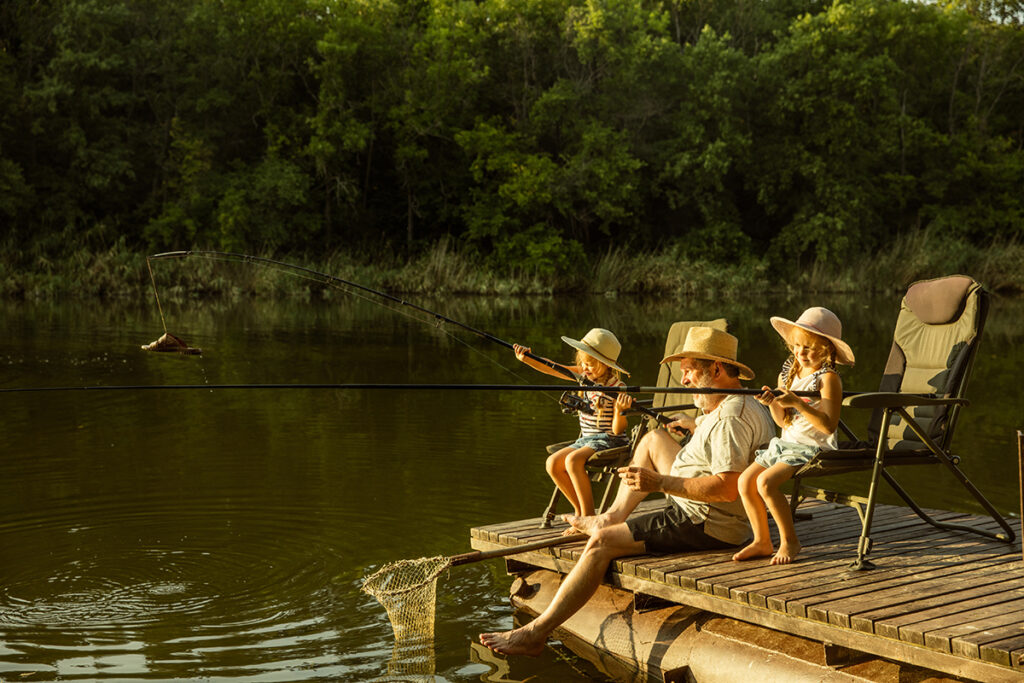 Tidal Fishing
Recreational tidal fishing management
Over 300,000 license holders make use of the tidal recreational fishing options in British Columbia as it is considered one of the best saltwater fishing spots on the planet. Many fishing choices are available, ranging from shoreline fishing to lodging at world-class hotels. Pacific salmon and Halibut are among the most popular recreational fishing species. Additionally, bottom fish and shellfish can be caught. Albacore tuna is also gaining popularity.
Licensing in Tidal Fishing
A license is required when it comes to tidal fishing. All anglers must register before fishing in British Columbia's tidal (salt) waterways because there are some issues that go with it.
Many fishing spots, in fact, lack an Independent Access Provider who sells fishing licenses. However, this was corrected by providing fishing enthusiasts with online access to this document. As a result, many people prefer to buy it online before fishing.
The fee for residents is approximately $21.85 and $105.07 for non-residents. Furthermore, the license is printable and must be carried by the license holder while fishing. This will aid in the instant recording of every capture by noting them on the license.
Non-Tidal (freshwater) Fishing
Here are things you may want to learn about non-tidal fishing. Read on for more information.
Recreational non-tidal fishing management
The Fish, Wildlife, and Habitat Management Branch of the British Columbia Government manages non-tidal (freshwater) recreational fishing. Also, it is in charge of the legislation, rules, and procedures that govern fishing and hunting. It allocates fish and wildlife resources for recreational and commercial use.
Licensing in Non-Tidal Fishing
Fishing in non-tidal waterways for any fish species requires you to be 16 years or older. You also need to own a current non-tidal angling license (including salmon). The Province of British Columbia issues non-tidal angling licenses when fishing in freshwater.
You can fish for Trout, Char, or Rainbow Trout in non-tidal (freshwater) lakes, streams, and rivers with a Non-tidal Angling Licence.
To get a license to fish in tidal waterways (saltwater), one can reach out to the Government of Canada's National Recreational Licensing System.
Recreational Shellfish Harvesting
British Columbia offers advice on commercial and recreational distribution issues. It also provides information to fishermen about catch monitoring and recreational shellfish harvesting reserves.
There is a variety of shellfish along its coast that you can either collect or leave behind. The most common species are little necks, manila clams, and pacific oysters. If you enjoy shell hunting, several species can be found in the same area!
But there's a catch! There are rules on beach closures that you have to know.
Here are two primary causes for a beach closure:
Hygienic closure
Paralytic Shellfish Poisoning (PSP) closure
Although these can be changed at any time, it is critical to double-check before harvesting. In other words, before searching for or collecting oysters, make sure the area is open for harvesting!
Area for harvesting
There are several shellfish aquaculture farms along the coast. All shellfish in these areas are personal property. Picking without the owner's consent is unlawful, that's why harvesters should be aware of those locations.
As a rule, these boundaries usually have red concrete markers or signage on the beaches. Fishing is taboo in and around beach areas because of its recreational value. Thus, read and understand the regulations before heading to your water arena. To be sure that you're not in violation of any rules, contact the regional Fisheries and Oceans Canada office to know where the boundaries lie.